REASSURING ATTENTION TO DETAIL
Expert Estate and Trust Shipping Solutions
Ensure safe and secure crating, packaging and shipping of all your commercial or residential valuable items with Craters & Freighters Milwaukee.
No minimums and no item is too big for us.
FILL OUT THE FORM & GET A QUOTE NOW!
REQUEST A FAST, FREE QUOTE NOW OR CALL 262-246-0080.
With over 28 years of specialty crating, packaging and shipping expertise we offer:
Worldwide Reach & Logistics
65+ Locations to Serve You
Best Technology & Design Support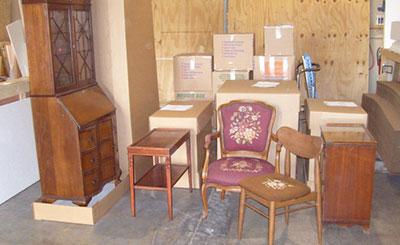 "The way that you and the rest of the employees in your office handled our shipment was impeccably professional throughout the whole process—pricing quotes, insurance, scheduling pickup, packing/crating the items, and securing transport for two delivery locations on opposite sides of the country." –Megan Ball
We Take Care of All the Details
Whether you need to downsize, relocate, consolidate, or fully liquidate an estate, we are your one-stop resource for professional crating, packing and shipping. From pickup to delivery, you can be sure the highest quality care will be given to your furniture, fragile antiques, and family heirlooms. That's why Craters & Freighters is America's estate shipping specialist.
Our Estate Distribution Services
We can separate and organize the various items within an estate, categorize them, and ship them to one location or multiple locations – across the country or across the world.
Full-Service Pickup and Door-To-Door White-Glove Delivery
Custom Packing & Cushioning ensuring your family heirlooms and special items are fully protected
Corrugated Containers & Wood Crates – you're assured of the best container for safe and stable transport
Insurance Coverage for original art, glass and antiques
Transportation – We select the best carrier based on the items, your budget and your timeframe
Each requirement is factored into the appropriate container and cushioning system for ensuring a damage free shipment— so your items arrive damage-free and on time.
Single Source Responsibility Solutions including:
We're experts at packaging, crating and shipping solutions—ready to meet all your antique crating and shipping needs.
Shipping
Delivery
Insurance
Pickup
Packaging
Crating